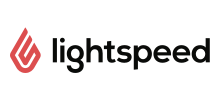 The Easiest Action Plan for Naturally Younger Skin
The glowing, wrinkle-free complexion you've always dreamed of is within your reach. You can prevent and limit the visible signs of aging--without synthetics, cosmetics, Botox, or surgery. Based on the latest scientific research, Your Skin, Younger shows you how nutritional skin care will make your skin radiant, healthy, and age-defiant.
Unlike other books or websites, Your Skin, Younger offers affordable, accessible ways to achieve gorgeous skin and explains exactly why these natural methods will work. This go-to guide for younger skin includes:

- Over thirty skin-healthy recipes
- Wrinkle-free sleep habits
- An in-depth dietary supplement review, including what to take and how much
- How to curb the newest discovery in skin-damaging molecules, Advanced Glycation and-products (AGEs)
- Which foods are power foods and which are collagen-destroyers
- The truth about sunscreen
- Stress-busters
- Synthetic chemicals to avoid
- An in-depth natural topicals review, including which ingredients to use
- Relaxation techniques
- Ways to reduce inflammation and redness
And much, much more! "A clear and concise guide that will help to protect the skin and improve overall health...This multidimensional resource will surely provide valuable lifestyle information."
Cart
You cart is currently empty
By using our website, you agree to the use of cookies. These cookies help us understand how customers arrive at and use our site and help us make improvements.
Hide this message
More on cookies »