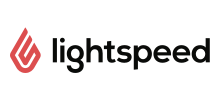 Natural Factors
Natural Factors Vitamin C 500mg Tangy Orange 90 Chewables
Delicious chewable vitamin C wafers are naturally fruit-flavored. Our vitamin C wafers contain 500 mg of vitamin C in a blend of citrus bioflavonoids, hesperidin, rosehips and rutin to optimize the body's use of vitamin C. Bioflavonoids both enhance the a
Delicious chewable vitamin C wafers are naturally fruit-flavored. Our vitamin C wafers contain 500 mg of vitamin C in a blend of citrus bioflavonoids, hesperidin, rosehips and rutin to optimize the body's use of vitamin C. Bioflavonoids both enhance the absorption and act in synergy with vitamin C to provide antioxidant protection, keep collagen healthy and help increase capillary strength.*

Vitamin C is a powerful antioxidant which supports healthy bones, cartilage, teeth and gums. It helps protect cells against free radical damage and vitamin C deficiencies in the daily diet and supports healthy cell growth.

Suggested Use

Chew 1 wafer per day or as directed by a health professional.
Cart
You cart is currently empty
By using our website, you agree to the use of cookies. These cookies help us understand how customers arrive at and use our site and help us make improvements.
Hide this message
More on cookies »