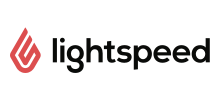 Description
Lemon balm is just one of those amiable, easy-to-love plants. A member of the mint family, with broad leaves and a pleasing lemony scent, lemon balm has a genial nature that can best be described as kind. It's no wonder that people throughout Europe have been cultivating and using it for thousands of years both to support digestion and to calm a jangled nervous system.

Recommended use: Traditionally used in Herbal Medicine as a sleep aid (in cases of restlessness or insomnia due to mental stress). Traditionally used in Herbal Medicine to help relieve digestive disturbances, such as dyspepsia.

Recommended dose: Adults and adolescents 13 and over: Drink 1 cup (1 tea bag) 1 to 3 times a day.

Directions for use: Pour 240 mL freshly boiled water over 1 tea bag and steep, covered, for 5-10 minutes. Gently squeeze the tea bag to release the remaining extract.

Medicinal Ingredients: Each tea bag (1.5g) contains: organic lemon balm leaf (Melissa officinalis) 1,500 mg.

Caution: Consult a healthcare practitioner if sleeplessness persists continuously for more than 3 weeks (chronic insomnia); if symptoms persist or worsen; or prior to use if you are pregnant or breastfeeding. Consumption with alcohol, other medications or health products with sedative properties is not recommended.

Known Adverse Reactions: Some people may experience drowsiness. Exercise caution if operating heavy machinery, driving a motor vehicle or involved in activities requiring mental alertness.

KEEP OUT OF REACH OF CHILDREN

Each tea bag is safety sealed in a tamper-evident envelope.

Traditional Medicinals® is certified by the California Certified Organic Farmers (CCOF).
Cart
You cart is currently empty
By using our website, you agree to the use of cookies. These cookies help us understand how customers arrive at and use our site and help us make improvements.
Hide this message
More on cookies »