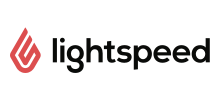 Thorne
Thorne Buffered Vitamin C Powder 231g
A factor in the maintenance of good health, in the normal development and maintenance of bones, cartilage, teeth, and gums, and in wound healing.
Buffered Vitamin C Powder is ideal for individuals sensitive to the acidity of pure ascorbic acid.  High amounts of vitamin C – several grams daily – have been advocated for optimizing both immune function and antioxidant support.  Evidence for the efficacy of consuming high amounts of ascorbic acid is due in large part to the groundbreaking research conducted in the 1970s and 1980s by two-time Nobel Prize winner, Linus Pauling, PhD. 

Features:

With calcium, magnesium, and potassium
A buffered vitamin C supplement for individuals with a sensitive or compromised digestive system
A water-soluble antioxidant
Provides immune support
Helps maintain healthy bones and connective tissue
The easiest way to take a higher amount of vitamin C

Medicinal Ingredients: Per Half Scoop (2.75 g):
Vitamin C (Ascorbic Acid) 1,175 mg
Calcium (Calcium Ascorbate) 175 mg
Magnesium (Magnesium Ascorbate) 175 mg
Potassium (Potassium Ascorbate) 49.5 mg

Recommended Dose (Adults):
Mix 1/2 to 1 scoop with water or juice daily or as recommended by a health-care practitioner.
Cart
You cart is currently empty
By using our website, you agree to the use of cookies. These cookies help us understand how customers arrive at and use our site and help us make improvements.
Hide this message
More on cookies »