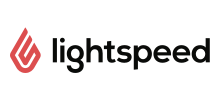 Description
PrizMAG Plus is pure magnesium bisglycinate with added vitamins D3 and K2 for optimal bone and nervous system health. It is free from oxide, stearates and fillers, so you get nothing but a highly absorbable magnesium glycinate supplement with no unwanted additives. Because it does not contain oxide, each capsule can only contain 80g of elemental magnesium.  PrizMAG Plus uses a bioactive encapsulated form of K2. This is an important distinction as Vitamin K2 degrades in the presence of magnesium.

Features:
A factor in the maintenance of good health
Calcium intake, when combined with sufficient vitamin D, a healthy diet, and regular exercise, may reduce the risk of developing osteoporosis
Helps in energy metabolism, tissue formation and bone development
Helps in the development and maintenance of bones and teeth
Helps to maintain immune function
Helps to maintain the body's ability to metabolize nutrients
Suggested Use: (Adults) Individual needs may  vary. Start by taking 1 capsule daily and gradually increase to maximally 4 capsules per da, or as directed by a healthcare practitioner. PrizMAG+ can be taken during or outside meals, and can be taken at once or split throughout the day. Do not exceed the recommended daily intake.

Medicinal Ingredients:
Magnesium 80 mg
Vitamin D 7 mcg
Vitamin K2 25 mcg

Non-Medicinal Ingredients: Pullulan.

Consult a health care practitioner prior to use if you are taking blood thinners.
Cart
You cart is currently empty
By using our website, you agree to the use of cookies. These cookies help us understand how customers arrive at and use our site and help us make improvements.
Hide this message
More on cookies »