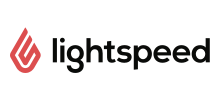 Microbiome Labs
Mega Mucosa - Berry Acai 144.6g
Please note this product is shipped from the United States. International orders may be subject to additional duties and clearance fees, which may be charged to the customer upon delivery. Check with your local customs office for more information.
Delivery time: 7-10 days
MegaMucosa is the first complete mucosal support supplement of its kind, formulated to support a healthy mucosal barrier. MegaMucosa also contains dairy-free immunoglobulins clinically shown to support a healthy immune system in the mucosa and a state-of-the-art flavobiotic shown to support microbial diversity and short-chain fatty acid production.

The mucosal system is a very important part of the human immune system. The mucosal system contains 150 times more surface area than skin, which makes it as essential element of the immune system that supports healthy immune function.

 

Take 1 scoop daily with or without food, or as directed by your healthcare practitioner. Mix into 16 oz of cold water or liquid of your choice.

 
Cart
You cart is currently empty
By using our website, you agree to the use of cookies. These cookies help us understand how customers arrive at and use our site and help us make improvements.
Hide this message
More on cookies »