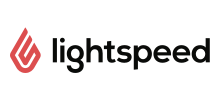 Mary Ruth's
Mary Ruths Mens Multivitamin 60 gummies
For Those Who Prefer a Gummy Multivitamin! Each gummy packs a punch of key vitamins and minerals to support men's nutrient needs.
How It Works

A multivitamin formulated for men in a delicious papaya orange flavored vegan gummy! 
The B-vitamins are eight essential water-soluble vitamins that the human body needs for cellular health, the nervous system, energy levels, and more. 
These gummies include a blend of five B vitamins — vitamin B5 (also called pantothenic acid), vitamin B6, biotin (B7), B9 (folate as methylfolate), and B12 (in the form of bioavailable methylcobalamin). 
These vitamins perform important functions such as supporting skin health, DNA/RNA synthesis, neurochemical production, and immune system health.
Antioxidants vitamin C and zinc are essential for your body and quench free radicals while supporting immune function and overall well-being. 
Vitamin E also supports the immune system while Vitamin D3, the same type of vitamin D that your body naturally produces when exposed to sunlight, supports immune functions and bone health. 
Additionally, iodine is included as this micronutrient is especially important for thyroid health, which supports hormone production and plays an important role in metabolism, and maintaining normal immune and central nervous system function. 
Enjoy these papaya orange flavored gummies to support your body's nutrient needs!

Suggested Use: Adults, ages 14+, take 2 gummies per day or as recommended by a physician or healthcare professional. Best taken with food. 

Keep out of reach of children in case of accidental overdose or choking. Store in a cool, dry place.
Cart
You cart is currently empty
By using our website, you agree to the use of cookies. These cookies help us understand how customers arrive at and use our site and help us make improvements.
Hide this message
More on cookies »