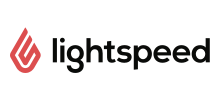 Genestra
Genestra HMF Replete 7 x 20g sachets
This product has an expiration date of 11/2023. This item is final sale and non-exchangeable.

Estimated delivery: Shipping between 1-2 days in Ontario/Quebec and 1-4 days Canada-wide
Provides 150 billion CFU of proprietary human-strain probiotics per sachet
Includes 10 g prebiotics, in the form of fructooligosaccharides (from Chicorium intybus root)
Reduces symptoms of irritable bowel syndrome (IBS) such as bloating, satisfaction with bowel habits, and days with pain within 6 weeks
Great-tasting apricot-flavoured powder
Promotes healthy gut flora in adults following antibiotic intake   

 

Ingredients

Each sachet contains (20 g) Probiotic Consortium 150 billion CFU Lactobacillus acidophilus (CUL-60 & CUL-21) 90 billion CFU Ligilactobacillus salivarius (CUL-61) 35 billion CFU Bifidobacterium animalis subsp. lactis (CUL-34) & Bifidobacterium bifidum (CUL-20) 25 billion CFU Fructooligosaccharides (from Chicorium intybus root) 10 g Non-Medicinal Ingredients: Apricot fruit powder, maltodextrin. Ingredients used to maintain viability of probiotics (dipotassium phosphate, monopotassium phosphate, trehalose, sucrose, sodium chloride).


Recommended Dosage:Take once daily or as recommended by your healthcare practitioner. Take at least 2 to 3 hours before or after taking antibiotics. Take 2 hours before or after taking other medications or natural health products since the absorption of these products may be delayed.

Caution: Risk Information: Do not use this product if you have an immune-compromised condition. Consult your healthcare
practitioner prior to use if you have diabetes, fever, vomiting, bloody diarrhoea or severe abdominal pain. Stop use and consult
your healthcare practitioner if symptoms of digestive upset occur, worsen or persist beyond 3 days. Stop use if allergy occurs.
May cause mild gastro-intestinal discomfort.
Cart
You cart is currently empty
By using our website, you agree to the use of cookies. These cookies help us understand how customers arrive at and use our site and help us make improvements.
Hide this message
More on cookies »