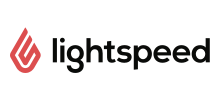 Genestra
Genestra HMF Neuro Powder Probiotic Formula 60g
Genestra HMF Neuro Powder is a probiotic formula with L-glutamine.
Genestra HMF Neuro Powder is a probiotic formula with L-glutamine. 

Features: 

Probiotics that temporarily modify gut flora
Provides 24 billion CFU per daily dose from: Lactobacillus acidophilus (CUL-60), Lactobacillus acidophilus (CUL-21), Bifidobacterium bifidum (CUL-20), Bifidobacterium animalis subsp. Lactis (CUL-34), Lactobacillus rhamnosus (CUL-63)
Includes 1000 mg of L-glutamine and 500 mg of fructooligosaccharides (FOS) per daily dose
Genestra HMF probiotics (despite having keep refrigerated on box) maintain a high degree of stability at 25C for up to 20 days.

HMF Neuro Powder provides five strains of proprietary human-sourced probiotics that help support intestinal health in adults. 

The intestines are critical barriers that allow the absorbance of selected compounds and promote the excretion of dangerous substances. 

Probiotics compete with pathogenic bacteria for colonization of the gastrointestinal tract, and supplementation with large numbers of a combination of microorganisms helps maximize the growth of beneficial bacteria. 

In addition to decreasing bacterial survival by stimulating the production of antimicrobial peptides from host cells, probiotics strengthen the epithelial barrier. They mediate the integrity of tight junctions, which control permeability, and increase the release of mucin, which forms a gel on the intestinal surface that prevents pathogens from adhering to cells. Collectively, this decreases the entry of bacteria into circulation from the intestines to help maintain optimal health.


Cart
You cart is currently empty
By using our website, you agree to the use of cookies. These cookies help us understand how customers arrive at and use our site and help us make improvements.
Hide this message
More on cookies »