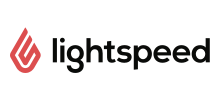 Dr. Mercola Liposomal Vitamin C 180 caps
Advanced liposomal technology helps transport vitamin C molecules across your gut membrane for enhanced bioavailability potential
The rating of this product is 5 out of 5

Estimated delivery: Shipping between 1-2 days in Ontario/Quebec and 1-4 days Canada-wide
Liposomal Vitamin C:

Incorporates phospholipids to help protect the vitamin C and aid in the formation of liposomes in the stomach.*
Liposomes form in the body, surrounding some of the vitamin C molecules, for higher-bioavailability potential and protection against occasional intestinal discomfort.*
Provides higher bioavailability than traditional oral vitamin C.
Includes a sunflower lecithin emulsifier, thereby totally avoiding a soy-based one.
Delivers vitamin C in a high-quality, tightly-sealed Licaps capsule that may be superior to other oral delivery systems in terms of leakage protection.*
Comes from a world-leading quality manufacturer with over a century of experience and innovative delivery technologies.
Provides a more practical and effective way to complement your diet with vitamin C than traditional oral C.
The rating of this product is 5 out of 5
5 stars based on 1 reviews
Andre L.
09-11-2022 15:29
The rating of this review is 5 out of 5
No complaints from the order to delivery, all went smooth , it was a pleasure.
Cart
You cart is currently empty
By using our website, you agree to the use of cookies. These cookies help us understand how customers arrive at and use our site and help us make improvements.
Hide this message
More on cookies »