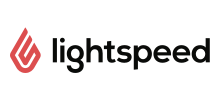 Description
This 2000mg cbd oil can be taken morning, noon or night, the choice is yours! For those who are new to cbd, welcome! Starting with smaller doses is best. These can range anywhere between .25ml (a quarter) or .50ml (half) of a dropper and be sure to observe while adjusting the amounts when necessary.
For those who are familiar with Calyx and are upgrading to this tincture from a lower concentration, welcome back! Start with the amount that feels most comfortable for you while monitoring and adjusting the doses to your comfort as well.
To apply the dose of cbd oil, squeeze the quantity of choice into the dropper and place the cbd oil under the tongue, hold it there for 30 seconds and you're all set to carry on with your daily tasks. In addition, feel free to get creative and put your dose in your morning coffee, a smoothie or into your favourite dinner time meal.
Keep in mind that everyone's endocannabinoid system is different which means for optimal results, staying consistent with a dosing routine is best. Whether you're experiencing issues pertaining to sleep, anxiety, headaches, inflammation or any other discomfort, the Heal Plus 2000mg cbd oil is a great tincture to start reliving those symptoms. 
1 drop = 1.67 mg CBD
Half Dropper / 0.5 mL / 20 drops = 33.3 mg CBD
Full Dropper / 1 mL / 40 drops = 66.7 mg CBD
Grapeseed Oil, MCT Oil, Hemp-Extracted Cannabidiol
Cart
You cart is currently empty
By using our website, you agree to the use of cookies. These cookies help us understand how customers arrive at and use our site and help us make improvements.
Hide this message
More on cookies »