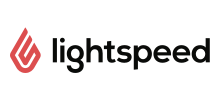 Genestra
Genestra Cal Mag Vanilla Liquid+ 450ml

Estimated delivery: Shipping between 1-2 days in Ontario/Quebec and 1-4 days Canada-wide
Genestra Cal Mag Vanilla Liquid + features organic calcium and magnesium citrate minerals plus vitamins D and K.

Great-tasting natural vanilla flavour Cal Mag Vanilla Liquid + helps to maintain bone health and muscle function using a combination of organic calcium and magnesium citrate minerals, plus vitamins D and K.

Osteoporosis is the primary cause of bone fractures in postmenopausal women 50 years and older, with an estimated 80% of all fractures in this group being osteoporosis related. Regular physical activity helps to maintain bone mass during aging, as bone metabolism is stimulated by the mechanical stress generated from impacts. However, supplementation with calcium and vitamin D may support bone formation even when incorporated into a low-impact physical exercise program.

In a randomized clinical trial, 64 healthy postmenopausal women received 500 mg of calcium and 1000 IU of vitamin D daily while undergoing 6 months of low-impact aquatic exercise. At the end of the study period, there was a 15.8% increase in bone formation biomarker P1NP (precollagen type 1 amino-terminal propeptide) compared to baseline measurements.6 P1NP has been identified as a clinically relevant osteoporosis risk biomarker by the Bone Marker Standards Working Group.

Vitamin K helps to maintain bone health, partly via the activation of gamma-carboxyglutamic acid (GLA) proteins involved in skeletal mineralization, such as matrix Gla protein (MGP) and osteocalcin.8,9 Low vitamin K status may impair the function of Gla proteins involved in regulation of bone mineralization.

Recommended Dosage: Take one tablespoon daily with a meal, a few hours before or after taking other medication, or as recommended by a healthcare practitioner. Shake well before use. Do not refrigerate.

Caution: Consult your health care practitioner prior to use if you are taking blood thinners.
Cart
You cart is currently empty
By using our website, you agree to the use of cookies. These cookies help us understand how customers arrive at and use our site and help us make improvements.
Hide this message
More on cookies »