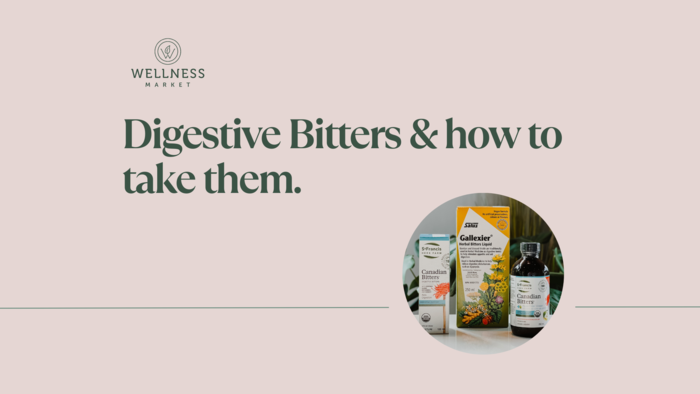 Have you been struggling with digestive concerns? Bitters might be your new best friend!
Have you ever noticed how different cultures often begin their meals with a "bitter" salad filled with leafy greens such as arugula or radicchio? This is no accident; "Bitter" flavours actually stimulate the secretion of saliva, stomach acids and digestive enzymes. In other words, bitters help prepare our bodies to receive and properly digest food. This prevents bloating, gas, and ultimately improves nutrient absorption.
Canadian Bitters contain a variety of bitter herbs such as gentian, dandelion, artichoke, turmeric, which you can use instead of or in conjunction with bitter foods in your diet.
How do you use Digestive Bitters?
Take 1-2ml of bitters 15 - 30 min before meals to improve gut health and reap the benefits of your nutrient dense foods.
Remember - bitters taste… bitter. So try to resist the urge to dilute them too much as this can reduce their efficacy.
Added bonus: Bitters can help curb your sweet cravings and control your appetite, therefore helping with weight control.
Be the first to comment...