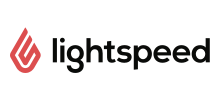 Natural Factors
Natural Factors Bioactive Quercetin EMIQ 60caps
Enzymatically modified isoquercitrin (EMIQ) is a highly bioavailable form of quercetin – a flavonoid that exerts significant anti-allergy effects. The limiting factor in quercetin's clinical efficacy appears to be its poor bioavailability, so EMIQ by Natural Factors offers consumers a more efficacious product.

Medicinal Ingredients

| | |
| --- | --- |
| Each capsule contains: |   |
| EMIQ (enzymatically modified isoquercitrin) (providing 50 mg of highly absorbable quercetin) | 167 mg |
| Vitamin C (calcium ascorbate) | 50 mg |

Suggested Use

EMIQ or Enzymatically Modified Isoquercitrin is prepared by using a natural enzyme process that attaches polysaccharides to convert quercetin, which has poor bioavailability, into a soluble form (Alpha-Glycosyl Isoquercitrin). EMIQ provides the benefits of quercetin with high absorption and superior bioavailability. According to pharmacokinetic data, the absorption of EMIQ is up to 40 times greater (Cmax) and 15 times greater (AUC) than that of quercetin and reaches peak levels in the bloodstream in just 15 minutes. An antioxidant for the maintenance of good health.
Cart
You cart is currently empty
By using our website, you agree to the use of cookies. These cookies help us understand how customers arrive at and use our site and help us make improvements.
Hide this message
More on cookies »