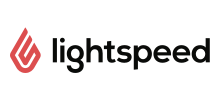 NOW
NOW Beta-Sitosterol Plant Sterol Esters with Fish Oil 90 softgels

Estimated delivery: Shipping between 1-2 days in Ontario/Quebec and 1-4 days Canada-wide
Helps lower LDL and total blood cholesterol. Helps maintain healthy cholesterol levels.

Plant Sterols, or phytosterols, are natural compounds found in plant cell membranes with a molecular structure similar to that of cholesterol.  Because of this similar structure, researchers discovered that these sterols can compete with cholesterol for absorption within the human gut. This competition reduces cholesterol absorption and thereby helps to maintain healthy cholesterol levels.

Ideal for those looking to naturally manage high cholesterol levels.

Directions: Adult Dosage: Take 1 Softgel 3 times daily with food.  Consult a health care practitioner prior to use if you are pregnant or breast-feeding.

Ingredients (each softgel contains):
Plant Sterol Esters…………………………………………450 mg
(from 500 mg CardioAid) (Providing min. 80% combined beta-sitosterol,
stigmasterol and campesterol)
Fish Oil (Whole Anchovy, Mackerel, Sardine Body Oil) ……60 mg
Eicosapentaenoic Acid……………………10.8 mg
Docosahexaenoic Acid……………………7.2 mg

Non-Medicinal Ingredients: Softgel (gelatin, glycerin, purified water, carob extract), Soy Lecithin. Contains soy derivative.
Cart
You cart is currently empty
By using our website, you agree to the use of cookies. These cookies help us understand how customers arrive at and use our site and help us make improvements.
Hide this message
More on cookies »