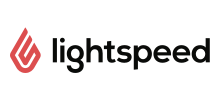 Beekeepers Naturals
Beekeepers Naturals Wildflower Honey 500g

Estimated delivery: Shipping between 1-2 days in Ontario/Quebec and 1-4 days Canada-wide
Beekeeper's Naturals 100% Raw Ontario Wildflower honey is pure and all-natural. Our raw wildflower honey comes from sustainable and small scale apiaries in Ontario, Canada and it's truly hive to bottle. We never overharvest or mix our honey with other ingredients (like fructose, agave or corn syrup)! Our 100% pure wildflower honey contains naturally occurring nutrients and enzymes, the way Mother Nature intended us to enjoy it.           

Beekeeper's Naturals wildflower honey is a less sweet varietal with light floral undertones. If you have a particularly sensitive palate, you may also pick up on slight hints of mint. 

Directions:
Beekeeper's Naturals Raw Wildflower Honey is ideal for granola, superfood smoothies, healthy baking and more! 

Ingredients: 
Raw Wildflower Honey

Caution: 
Not for children under the age of 2. Consult your healthcare practitioner prior to use if you are pregnant or breastfeeding.
Cart
You cart is currently empty
By using our website, you agree to the use of cookies. These cookies help us understand how customers arrive at and use our site and help us make improvements.
Hide this message
More on cookies »