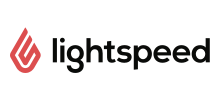 Estimated delivery: Shipping between 1-2 days in Ontario/Quebec and 1-4 days Canada-wide
Bacillus Coagulans is a shelf-stable lactic acid probiotic that helps restore healthy flora in the intestinal tract by maintaining the stability and diversity of the gut microbiome. It is used to relieve abdominal pain and diarrhea associated with IBS and is especially useful in cases of diarrhea after bacterial infections or antibiotics.

B. coagulans spores activate in the acidic environment of the stomach, and then germinate, multiply, and become metabolically active in the intestines. This LactoSpore® Bacillus coagulans (MTCC 5856) species produces the favoured L+ lactic acid, inhibiting pathogenic bacteria growth and normalizing pH to create an ideal environment for the residential gut microbiome.

Recommended Dosage: Take 2 capsules once per day.

If you have fever, vomiting, bloody diarrhea or severe abdominal pain, consult a health care practitioner prior to use. If you have an immune-compromised condition (e.g. AIDS, lymphoma, patients undergoing long-term corticosteroid treatment), do not use this product. Consult a health care practitioner if you are pregnant or breastfeeding. If symptoms of digestive upset occurs, worsens or persist beyond three days, discontinue use and consult a health care practitioner.
Cart
You cart is currently empty
By using our website, you agree to the use of cookies. These cookies help us understand how customers arrive at and use our site and help us make improvements.
Hide this message
More on cookies »