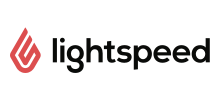 Description
Vitamin C is the most popular vitamin and antioxidant. The body cannot make its own, so getting enough vitamin C from the diet is essential. Vitamin C is sometimes considered the "go-to" supplement as it has a wide range of benefits in the body. It is most commonly used to strengthen immunity and prevent the cold and flu, but it also improves wound healing time, boosts immunity, and promotes healthy, youthful skin, strong bones and clear blood vessels. Interestingly, the only species that cannot produce their own vitamin C are also the only species who develop atherosclerosis, ie. hardening of the arteries. This suggests a clear role for vitamin C in cardiovascular health.
Discussion
Vitamin C is a factor in the maintenance of good health and in the normal development and maintenance of bones, cartilage, teeth, and gums.
Guarantee
AOR™ guarantees that all ingredients have been declared on the label. Contains no wheat, gluten, nuts, peanuts, sesame seeds, sulphites, mustard, soy, dairy, eggs, fish, shellfish or any animal byproduct.
Adult Dosage
Take one capsule daily with or without food, or as directed by a qualified health care practitioner.
Serving Size: One Capsule
Vitamin C (ascorbic acid)            1000 mg
Non-medicinal Ingredients: Ascorbyl palmitate, sodium stearyl fumarate. Capsule: hypromellose.
The rating of this product is 5 out of 5
5 stars based on 1 reviews
Francesca
27-12-2020 21:27
The rating of this review is 5 out of 5
Great value for the amount you get and it's a great quality supplement!
Cart
You cart is currently empty
By using our website, you agree to the use of cookies. These cookies help us understand how customers arrive at and use our site and help us make improvements.
Hide this message
More on cookies »