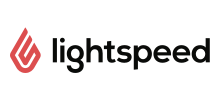 Aeryon Wellness
Aeryon Wellness Up & Away 14 count

Estimated delivery: Shipping between 1-2 days in Ontario/Quebec and 1-4 days Canada-wide
Up & Away helps relieve symptoms of recurrent vulvovaginal candidiasis such as itching, irritation and vaginal discharge.

Recommended Dosage: (Women 18+) Use 1 suppository 1 time per day. Insert one suppository vaginally as needed before bed.

Medicinal Ingredients:Boric Acid 600mg

Non-Medicinal Ingredients: Hypromellose, Magnesium stearate, Microcrystalline cellulose, Purified water.

Not for oral use. If ingested, seek immediate medical attention. Keep out of the reach of children. Consult a health care practitioner prior to use if you have been diagnosed with estrogen-dependant cancer or have a kidney disorder. There is enough boron in this package to cause serious harm, including death, if ingested. Discontinue use and consult a health care practitioner if you experience vaginal pain, irritation, burning, or vaginal discharge with foul smell. Consult a health care practitioner if symptoms persist or worsen. Symptoms such as a burning sensation, watery discharge and erythema have been known to occur. Contra-Indications: Do not use if you are pregnant or breastfeeding. Do not use if you have an immune-compromised condition (e.g. AIDS, lymphoma, patients undergoing long-term corticosteroid treatment).
Cart
You cart is currently empty
By using our website, you agree to the use of cookies. These cookies help us understand how customers arrive at and use our site and help us make improvements.
Hide this message
More on cookies »