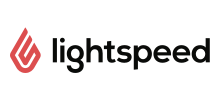 Adapt Daily - Restore Vegan Adaptogenic Gummies 405g
Sleep with ease. Feel what it's like to wake up after real restoration. This synergistic blend of Certified Organic Adaptogenic Herbs has been used in Ayurveda for thousands of years as a sleep aid and Rasayana (rejuvenative tonic).
The rating of this product is 5 out of 5

Estimated delivery: Shipping between 1-2 days in Ontario/Quebec and 1-4 days Canada-wide
Ingredients

Medicinal Ingredients (per dose)

- Ashwagandha (Withania somnifera, Root) 2,550 mg

- Amla (Phyllanthus emblica, Fruit) 100.2 mg

- Holy basil (Ocimum tenuiflorum, Leaf) 75 mg 

- Reishi (Ganoderma lucidum, Fruiting body) 60 mg 

Non-Medicinal Ingredients

Tapioca syrup, Purified water, Natural Fruit Flavour Agar, Pectin Citric acid, Sodium citrate, Stevia leaf extract, Black carrot juice, Coconut Oil, Carnauba Wax. 

 

Recommended Use

Used in Herbal Medicine as an adaptogen to help increase energy and resistance to stress (e.g. in case of mental and physical fatigue related to stress).

Take 3 delicious gummies (100% natural and sugar-free keto friendly) daily after your evening meal and look forward to a quality night's rest

 Product Information

KOSHER, ISO, and HALAL Certified

Gluten Free, Non-GMO, and tree and peanut free

Medicinal Ingredients are 100% Certified Organic

*Sugar-Free & Keto-Friendly*
The rating of this product is 5 out of 5
5 stars based on 1 reviews
The rating of this review is 5 out of 5
Love this product! I take it every night after dinner or sometimes in the early afternoon if I'm feeling anxious. It also really helps with restful sleep! This has been a staple for me the last 4 months. Highly recommend trying!
Cart
You cart is currently empty
By using our website, you agree to the use of cookies. These cookies help us understand how customers arrive at and use our site and help us make improvements.
Hide this message
More on cookies »